HANDMADE TO WIN!
Welcome to FORT Bicycles, the home of genuine handmade bicycle frames direct from the Czech Republic.  Our frames have an honest history of winning races all over the world.  From state championships, national championships, and yes, even world cyclocross championships, FORT frames have been there and conquered.  Our history speaks for itself, and the quality of our frames can be clearly observed.  Although our frames may be lesser known than the "big" guys, they have been taking a beating in the worlds worst cyclocross conditions for many years and winning.  There is no smoke, no mirrors, no "voodoo" engineering, just pure uncompromising race machines, built for the toughest conditions cyclocross racing can dish out.
Here at FORT, that same attention to detail, and no nonsense approach to frame building, carries over to bullet proof track frames, and amazingly comfortable and responsive road frames as well.  Would you rather have something built for trekking, and adventure riding?  Our frames can carry you to your destination easily and confidently.
As the exclusive distributor of FORT frames, we are able to keep prices at an outstanding value, and maintain one on one customer service.  You can't point and click to buy one of our frames or complete builds.  We ask that you call us and discuss the details of your unique purchase to ensure that you are happy and confident with your decisions.  Wouldn't you rather get the correct stem length or handlebar width the first time?  Do you prefer yellow bar tape with a blue saddle?  Maybe you prefer a specific type of tire.  If you do, there isn't any reason your new ride shouldn't come with your unique specifications straight from us.  No need to buy a bike and then spend another few hundred bucks getting it right.  You will get it right, from us, the first time.  Period.  Please give us a call at (559) 917-FORT (3678) to discuss the details of your next favorite bike!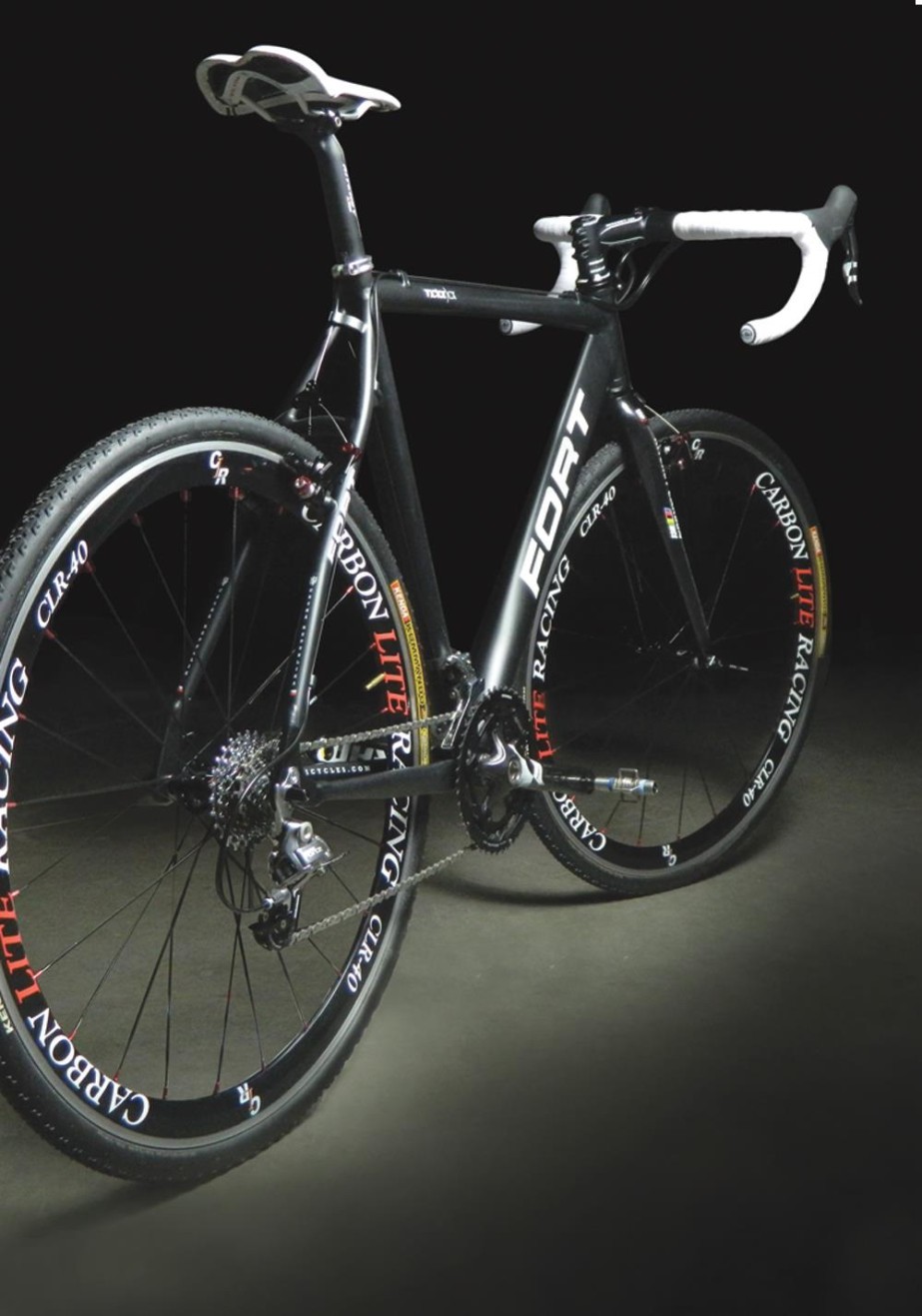 Victor CX
The Victor CX cyclocross frameset is the ultimate in value for a competition ready 'cross frame. The handmade Victor CX frameset is now available at a price far below comparable handmade 'cross frames. Additional cyclocross components and complete customized buildkits based on Shimano, SRAM, or Campagnolo drivetrains are also available from Fort Bicycles.
Frame model info:
Material: T3 CYC proprietary double-butted aluminum
Sizes: 52, 54, 56, 58, or 60cm C-Top
Colors: New Matte Stealth Black and Semi-Custom Available
Sram Force Build
• World Championship and National championship winning Victor CX frame
• Ritchey WCS Straight Leg fork. (Among the lightest in the industry)
• Ritchey Logic Cross Headset with integrated cable hanger
• Ritchey WCS 4-Axis stem (choice of length
• Ritchey WCS Evo Curve bars (choice of width) All Cockpit parts are BB Black
• Ritchey WCS 1 bolt seatpost
• Ritchey WCS Streem saddle
• Sram Force carbon cyclocross crankset
• Sram GXP bottom bracket
• Sram Force OG-1070 12×27 cassette
• Sram Force PG-1071 chain
• Avid Shorty Ultimate brakes
• wheelset
• Kenda clincher tires (choice)
• tubes
• bar tape
Price: $2999 (complete Force build minus pedals)
Sram Rival Build
• Sram Rival Gruppo
• Ritchey Logic Cross headset with integrated cable hanger.
• Ritchey WCS straight leg fork. (among the lightest in the industry)
• Ritchey Pro cockpit (choice of sizes)
• Avid Shorty 6 brakes
• wheelset
Price: $2599 (minus pedals)
Frameset only
• Victor CX frame
• Ritchey WCS straight leg fork
• Ritchey logic cross headset with integrated cable hanger
Price: $1099 
Cyclocross  Frame Geometry
Frame Size
Head tube length
Seat tube angle
Top tube
Chainstay
BB drop
Head tube angle
Fork offset
Wheel-
base
52
96 mm
74.0 deg.
54.0 cm
42.5 cm
58 mm
71.5 deg.
50 mm
101.7 cm
54
113
73.5
55.0
42.5
58
72
50
101.9
56
130
73.0
56.0
42.5
58
72.5
50
102
58
150
73
58.0
42.5
58
72.5
50
104.0
60
168
73.0
59.0
42.5
58
73.0
50
104.6
To Order
(559) 917-FORT (3678)